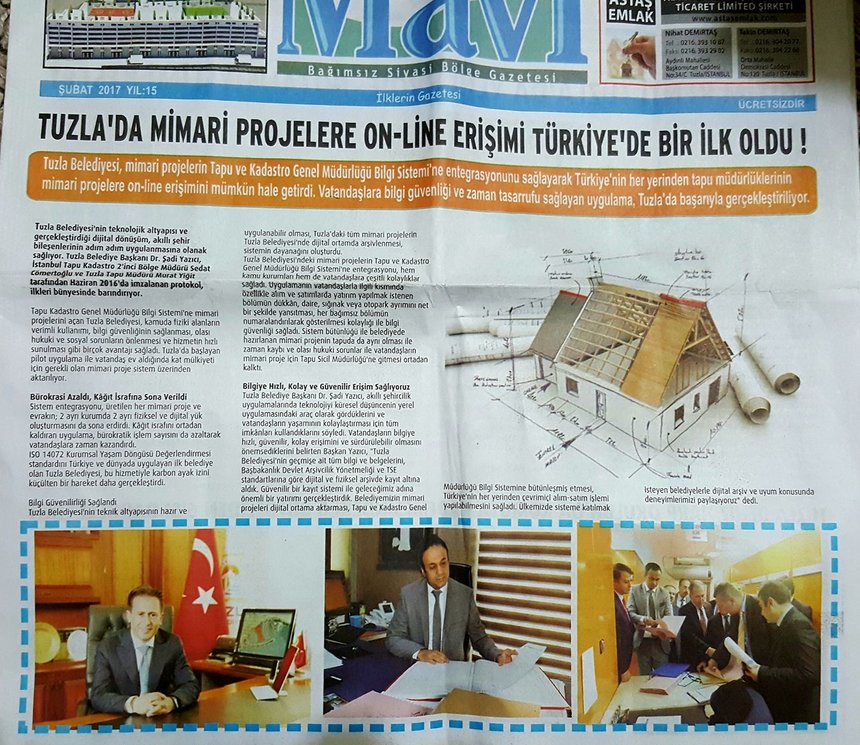 Tuzla Municipality Performs On-Line Access to "Architectural Projects"
The work of "Digitization of Architectural Projects", one of the phases of our project of Tuzla Title Deed, prompted a great deal of repercussions. Together with the integration criteria we provided, TKGM and the municipality integration took place and thanks to this integration, TKGM's "TAKBIS Program" transacted both our Architectural Projects and the municipality's instant scanned documents.
E-Land Registry which will be the third phase of the project of e-Registers will be a groundbreaking project's history to life with the realization of all of Turkey.