All data types shown in a list.
The metadata or options of the type are displayed according to the structure of the relevant type with the button in the type detail column.
If the user clicks Create New Type button, a new data type screen opens. It is shown in detail below.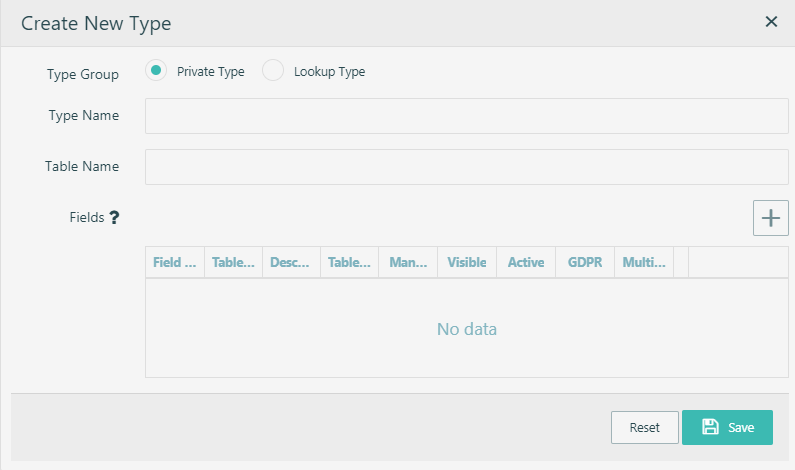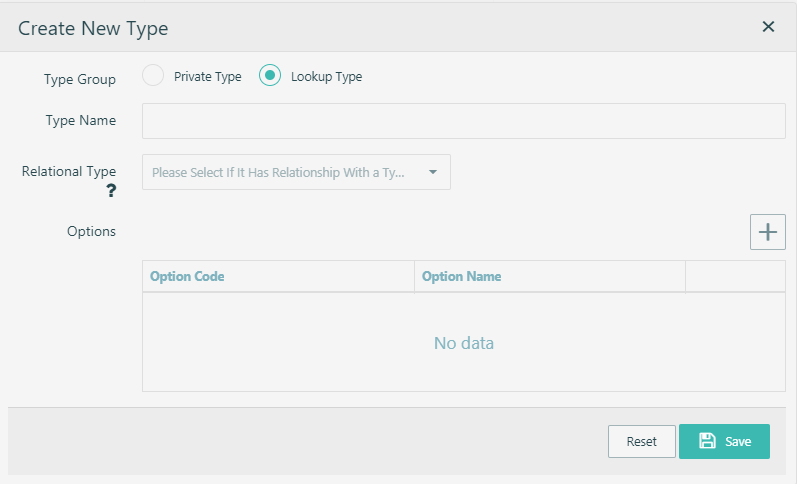 To add a Private Type option is selected for adding private type consisting of metadata. Name, table name, and metadata are saved.
The Lookup Type option is selected to add a type consisting of options and to be used for a metadata type withing a custom type. The name, options and relation type are selected.