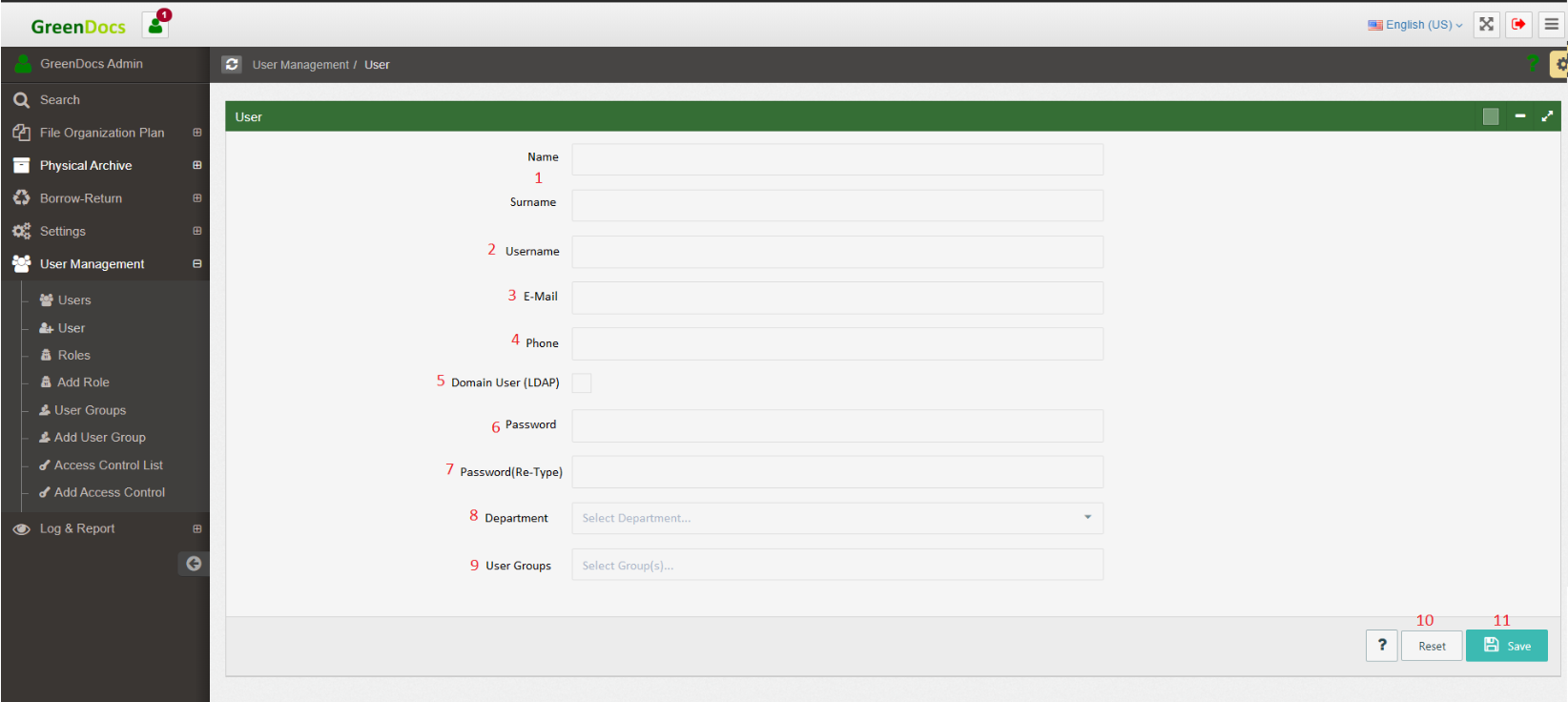 Enter the user name and surname.
Enter the user name to be used when logging in. (It can be the same as mail)
Enter the e-mail. It is also used the login name of the user.
Enter the phone information.
If the user is a domain user; so, he wants to log in with the password of the windows account. Domain (LDAP) integration is required for this feature.
Enter the user password.
The password is asked to be repeated to ensure password accuracy. If there is a difference between the two passwords, the user is asked to re-enter the password.
Select the unit to which the user belongs.
Select the groups to which the user belongs.
The form data is reset.
The save button must be pressed to create and save the user on the system.