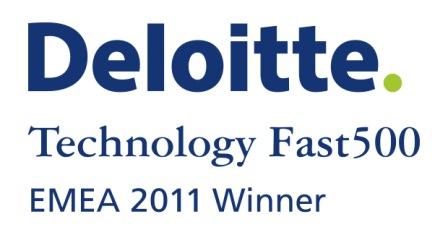 Kod-A is the 80th fastest growing technology company
Deloitte Turkey announced the 2011 winners of the Deloitte Technology Fast500 EMEA programme, where companies are ranked according to their revenue performance over the last five years, on Thursday November 24th 2011 at the Tower of London. KodA has been granted Deloitte Technology Fast500 EMEA 2011 Winner Award.
The Deloitte Technology Fast50 was established in San Jose, California, in 1995. It reveals the 500 fastest growing technology companies by geographic region. The growing programme operates independently in 18 countries outside of the United States, plus one region – Central Europe. The Fast50 programme supplement the broader Deloitte Technology Fast 500 initiative as the local winners are automatically entered into the Fast 500 programme. Kod-A received the award as the 80th fastest growing technology company in Europe, Middle East and Africa.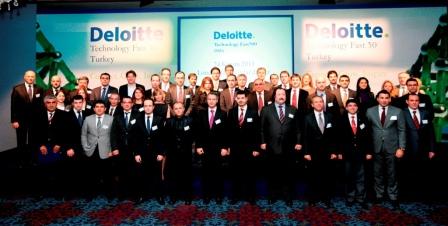 The Deloitte Technology Fast 500 EMEA is the region's most objective industry-ranking standard to focus on the technology field and recognizes technology companies that have achieved the fastest rates of revenue growth in Europe, the Middle East and Africa during the past five years. Combining technological innovation, entrepreneurship and rapid growth, Fast 500 companies – large, small, public and private – span a variety of industry sectors, and are leaders in hardware, software, telecom, semiconductors, internet, media, life sciences and emerging areas, such as clean technology.
The programme is supported by the Deloitte Technology Fast 50 initiatives, which rank high growth technology companies by location or specifically defined geographic area and is run by the Deloitte Touche Tohmatsu Limited's Technology, Media & Telecommunications (TMT) global industry group. Co-sponsors include Taylor Wessing, a leading International law firm with a focus on the industries of tomorrow, and Fidelity Growth Partners Europe, a venture and growth capital investor which backs entrepreneur with aspiration for greatness in the IT and clean technology sectors across Europe.